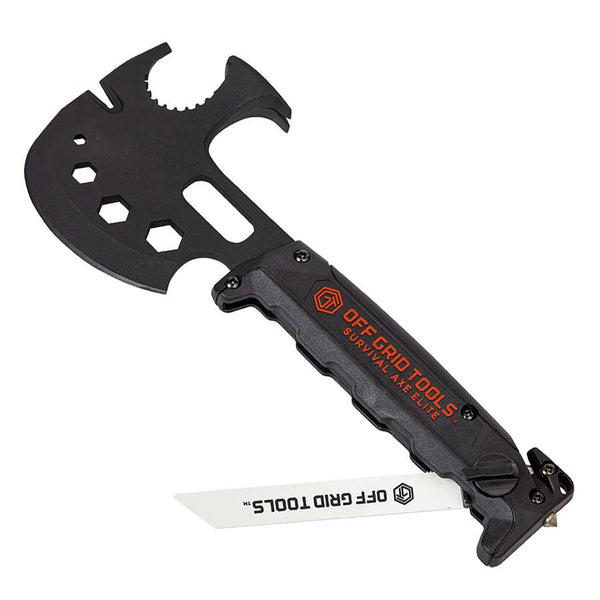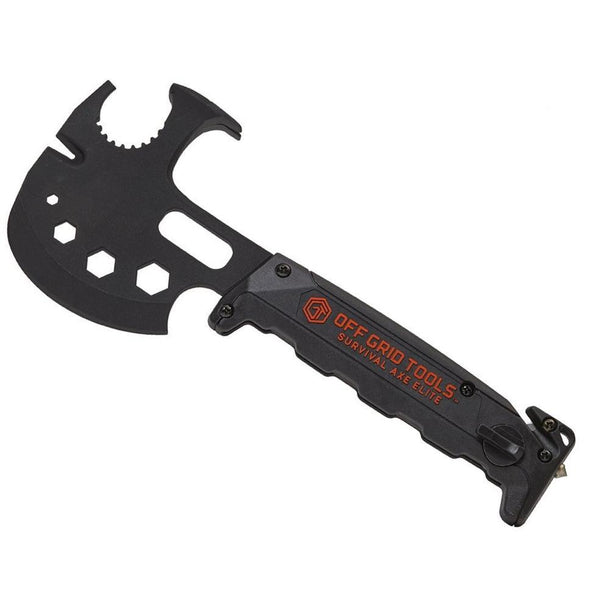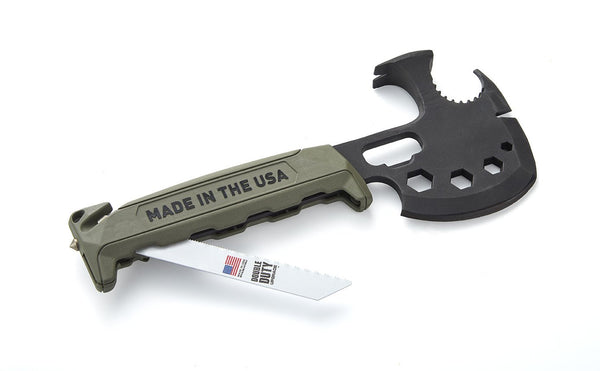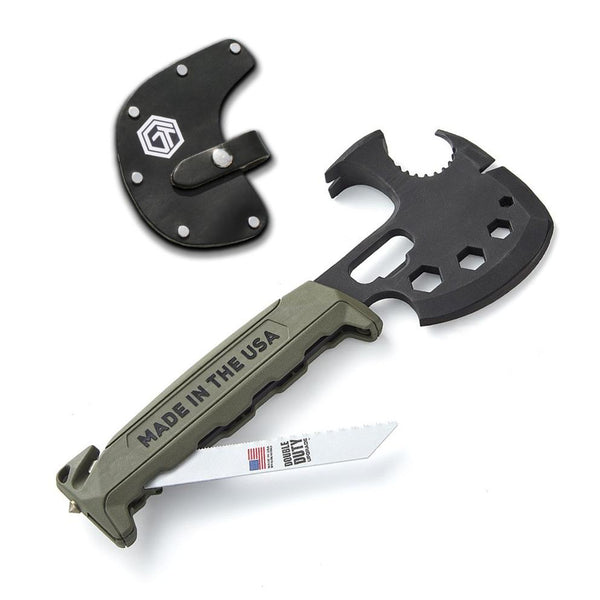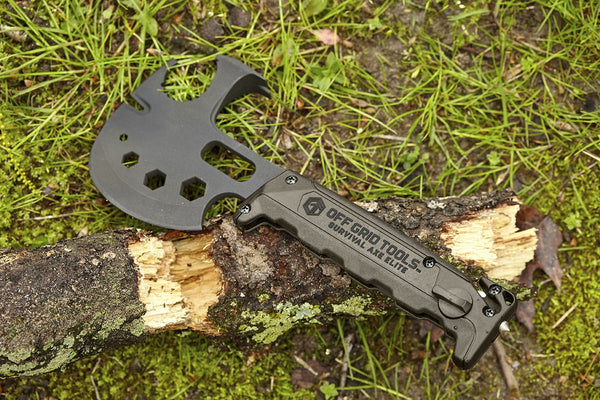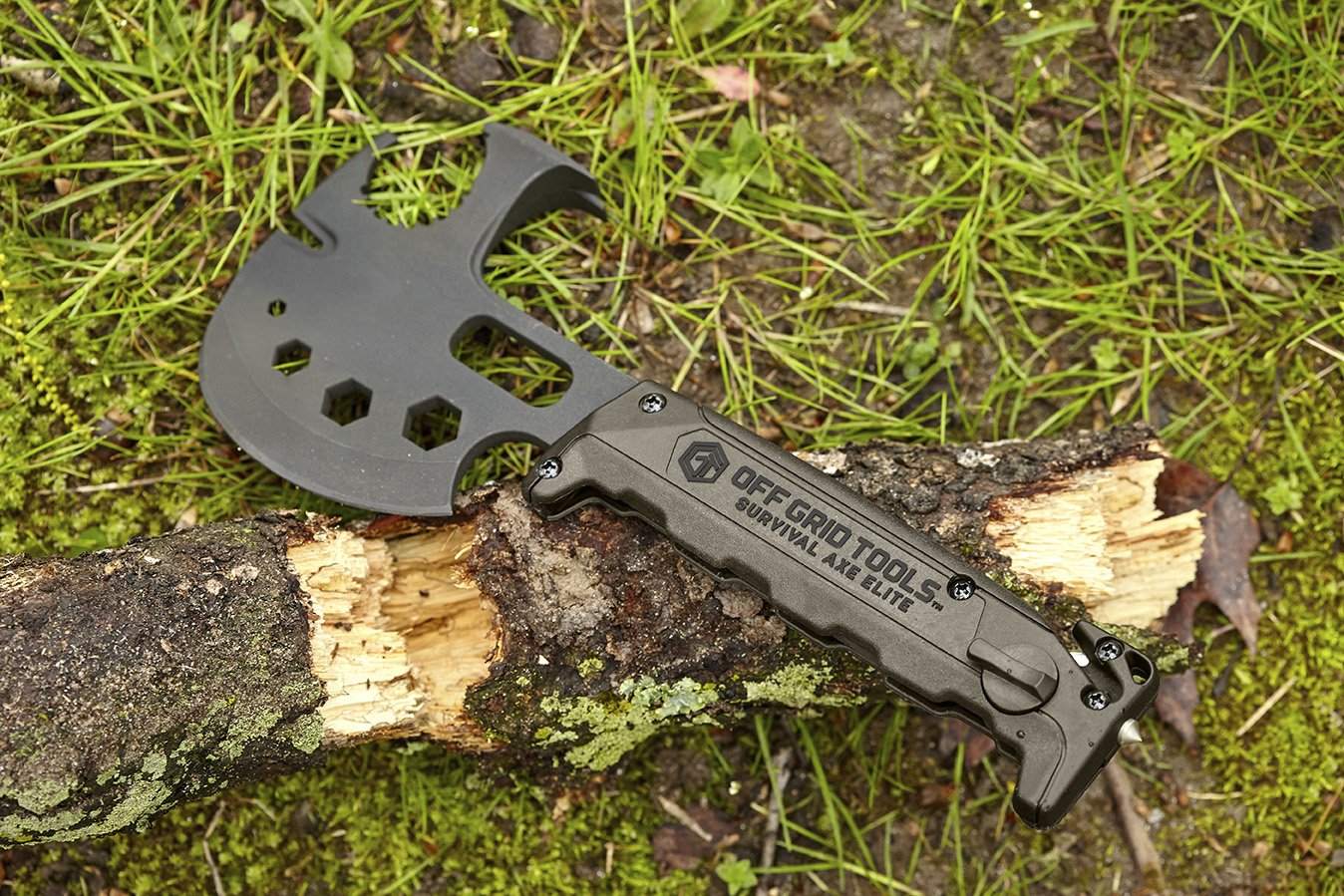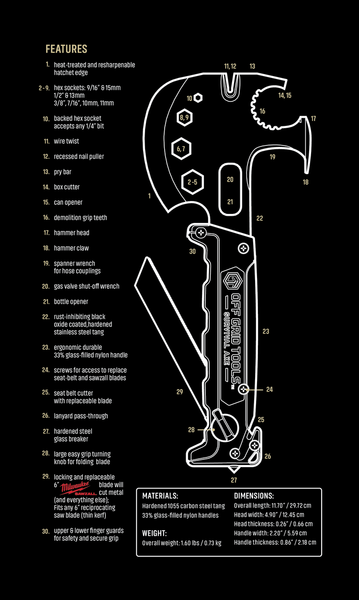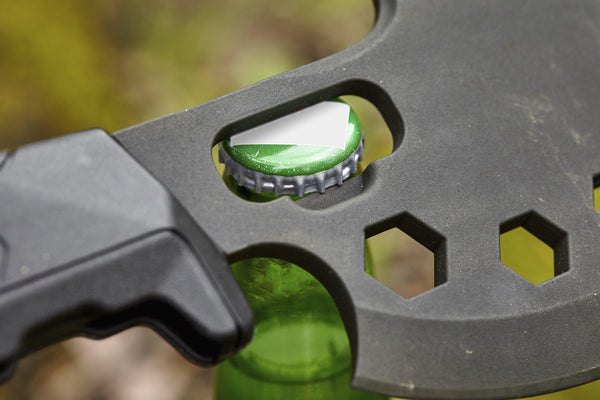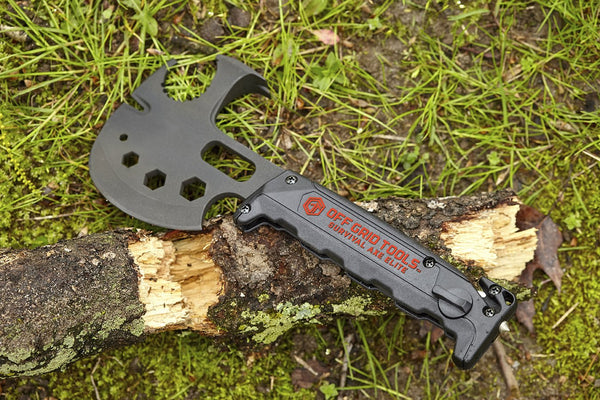 HACK | SLASH | PULL | PRY | SAW | PIERCE | POUND
After the success of the Trucker's Friend™, we figured we had to step it up.  Design a tool that could do all the Friend could do and more – decrease the size, but increase the versatility, accessibility, and sheer badass firepower.  And we think we did just that.
The updated design incorporates an all-steel head and tang combined with lightweight glass-filled nylon handles. This will provide a much better grip and balance while holding or throwing this powerful tool.
Features include:
Fully re-sharpenable Hatchet Blade

Hammer with Reinforced Claw

Pry Bar/Wedge

Sharpened Hook

Nail Puller/Wire Twist

Hex Wrench

Spanner (for hose couplings)

Gas Shut-Off

Folding 

Milwaukee® Brand Sawzall Blade (replaceable)

Can Opener

Bottle Opener

Glass Breaker/Punch

Strap Cutter (replaceable)

Glass-Filled Nylon Handle (extremely durable, yet lightweight)
---