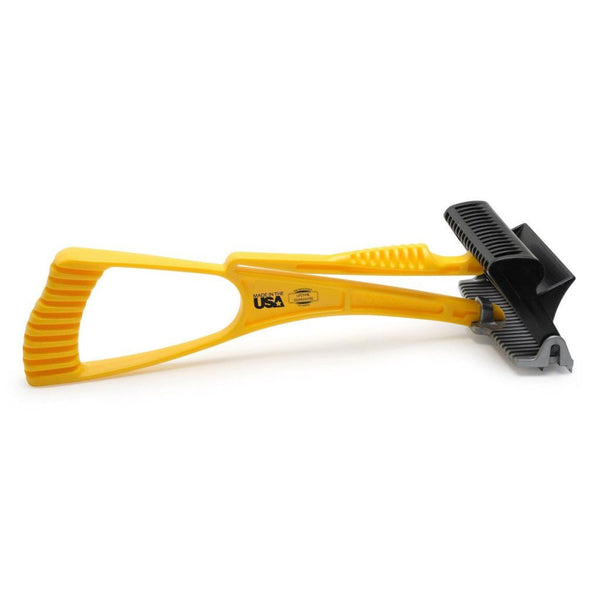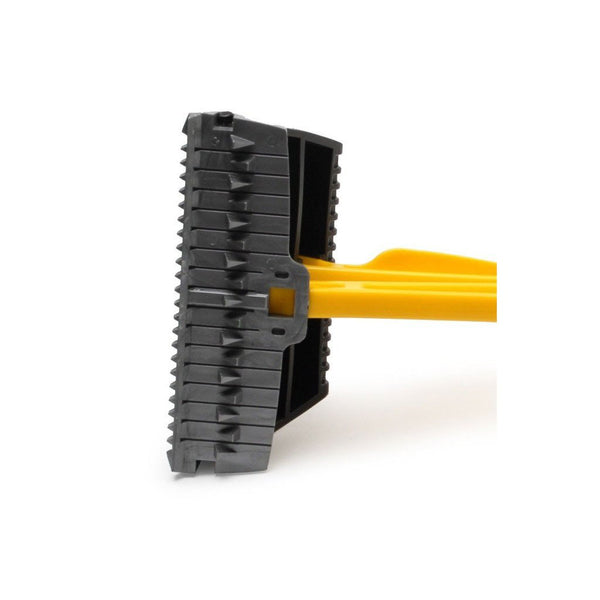 The gold standard for fast and efficient ice removal with a blade to take on stubborn frost and Icebreaker teeth to crack thicker ice.
The new IceDozer™ Classic 2.0 is a significant upgrade over the original heavy duty ice scraper, with improvements made based upon extensive customer feedback. Enhancements include an improved Flexiblade designed to do a better job on stubborn frost.
We've also strengthened the handle and grip for even greater durability. Of course, the patented and scientifically designed IceDozer™ Classic 2.0 is still the gold standard for fast and efficient removal of ice from your vehicle.
This serious ice scraper comes equipped with multiple attack surfaces, including the Flexiblade (which bends to the curvature of the windshield, so that each pass clears a much wider swath of visibility).
The finely honed Frost Peeler Blade takes aim at stubborn frost, while the forward facing IceBreaker Teeth concentrate the cracking force for tackling thicker ice. While the carbide-style Tenderizer teeth on the bottom of the product are designed to exploit the Achilles Heel of ice – its brittleness. Tapping sharply downward creates hairline fractures that make it much easier to rip the ice from the windshield. Additionally, the forward-facing Snow Plow helps keep you clean and dry by bulldozing snow and ice away from your hands and sleeves. The effectiveness of these unique attack surfaces is dramatically amplified through a two-fisted PowerGrip that harnesses the natural strength and motion of the upper body.
As a result, the IceDozer™ Classic 2.0 is effective and very easy-to-use regardless of size, age or physical capabilities. Proudly made in the USA, the IceDozer™ Classsic 2.0 is built tough out of the absolute best materials. In fact, we're so confident of its durability that we back the IceDozer™ Classic 2.0 with a Lifetime Guarantee – unmatched in the industry. What are you waiting for? Go out and Kick Some Ice This Winter!
---
---
---