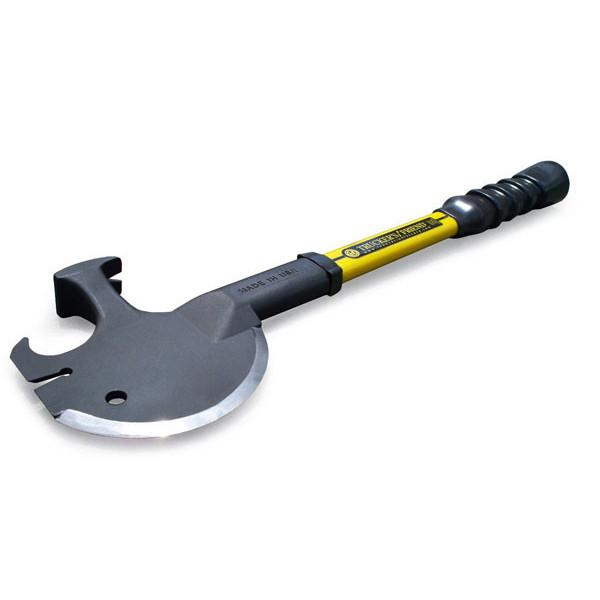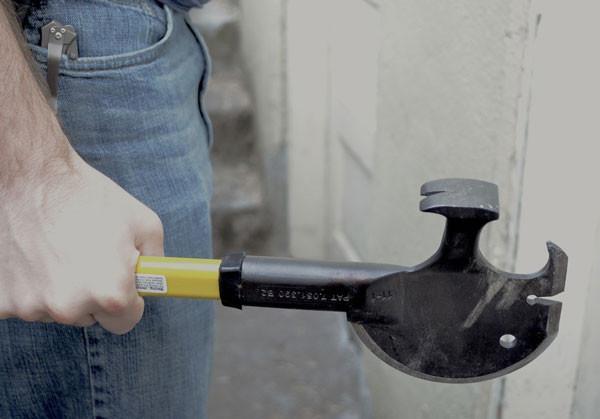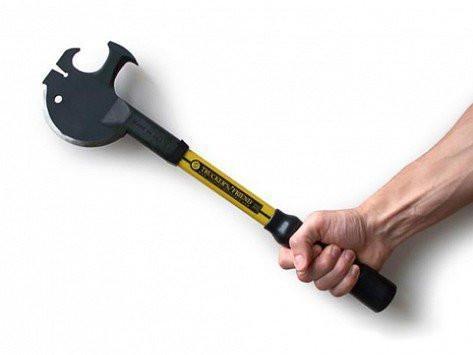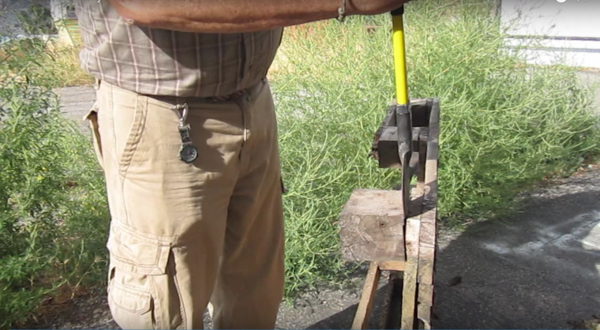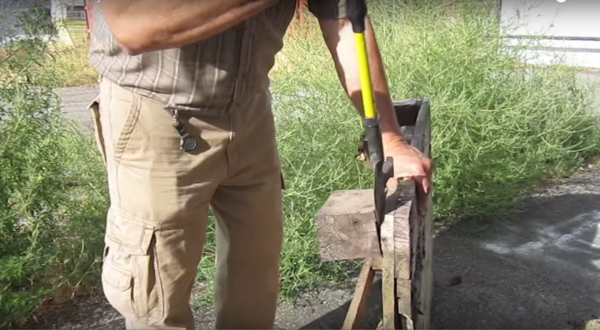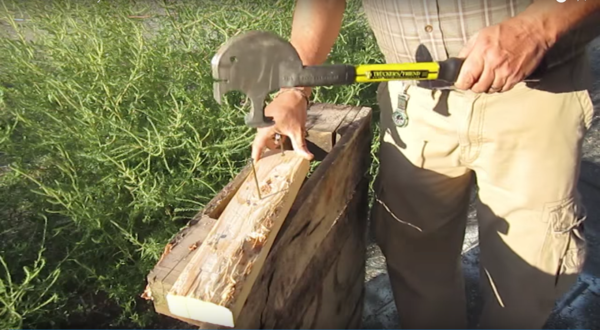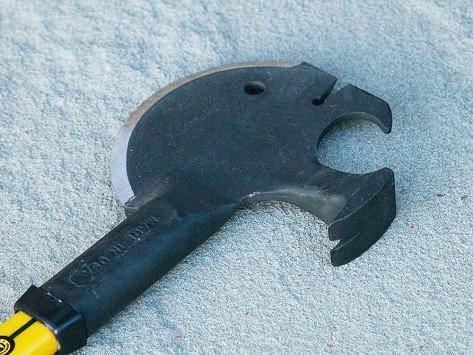 Trucker?€?s Friend ?€? Your just-in-case toolbox on a single handle.
The Trucker?€?s Friend is a tough, all-purpose tool that combines the essential functions of an axe (fully resharpenable), claw hammer, nail puller, crow bar, wire twist, spanner wrench, grapple hook, tire chain hook and more. Keep it in your, vehicle, garage, tool chest or go-bag for any jobs that require hacking, pulling, prying, pounding, demolition ?€? or even self-defense.. Whether workaday ?€? or doomsday ?€? you?€?ll feel real peace of mind with this professional grade tool on?? board. Must-have for emergencies and the outdoors and a great gift. The secret weapon of big-rig drivers is now available to everyone ?€? after all, we can all use a friend!
Made in the USA with heat-treated resharpenable steel. Guaranteed for life, no questions asked.
Meet the Inventor of the Trucker's Friend???: Gys Jansen van Beek
---
All-in-one hammer, nail puller, pry bar with 'V' slot and lever, wire twist, tire chain hook, grapple hook, hose spanner, and fully resharpenable 4.5" curved axe head
Shock-absorbing PowerGrip
Materials: cast alloy steel blade and shank, heat treated for extra strength
Non-conducting fiberglass handle
Rust-resistant matte finish
Temporary blade guard included
Dimensions: 19.25" x 5" x 1.25"
Weight: 2.24 lbs.
Made in the USA: Parowan, Utah
To prevent rust, keep the tool stored in a dry environment. Apply a thin covering of light machine oil to the head of the tool with a cotton cloth, giving it time to be absorbed by the finish. Wipe off any excess. Apply new oil when needed.
If rust occurs on the surface of the tool, it can be removed with fine steel wool and light machine oil.
For both safety and utility, it is important to maintain the sharp edge of the Trucker's Friend. After repeated heavy use, the blade may begin to dull. If this happens, use a metal file to re-sharpen.
CAUTION: Safety goggles are recommended when using the Trucker's Friend.
---
---